The Ship HAS Stranded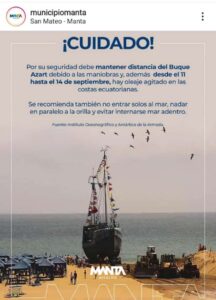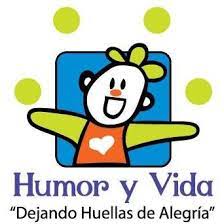 Sept 12, 2021 at 7 AM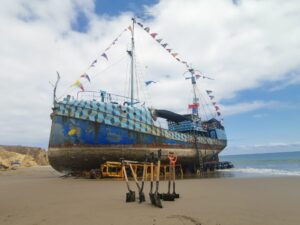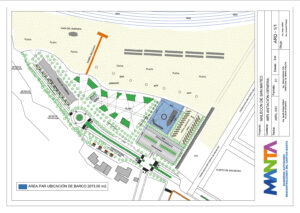 Planning of the city of Manta. The ocean is at the top.
The blue area of 2000㎡ is reserved for the ship and tribune.
After thirty three years of free navigation, the ship will be neatly encapsulated between bus stop one,
the parking lot for cars and small fishing boats, between the trees and bars.