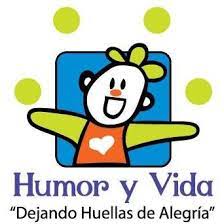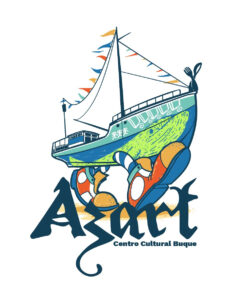 instagram@buqueazart
@corporacionhumoryvida
Azart facebook
"Buque Azart" collaborates with the Amsterdam Plein Theater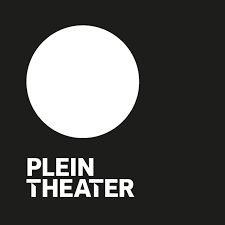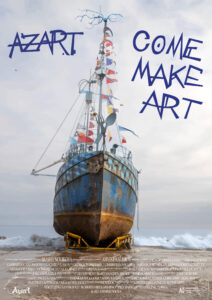 DOCU    COME MAKE ART 
De kleurrijke en vrolijke geschiedenis van de Amsterdamse zottenschuit Azart (83 min).
Na afloop Q&A met de maaksters Annike Kaljouw & Masha Novikova en met schipper August Dirks.
Maandag 3 April De Nieuwe KHL Oostelijke Handelskade 44A 20 uur €9,50 Uitverkocht
Woensdag 5 April Plein Theater Sajetplein 39 20 uur €8 Reserveren
Donderdag 6 April De Nieuwe KHL Oostelijke Handelskade 44A 20 uur €9,50 Uitverkocht
Zat/Zondag 27/28 Mei  Pinksteren. Festival "Vurige Tongen" €15 Ruigoord

Het logboek van een zelfbenoemde kapitein die een boel kunstenmakers ronselde voor een reis zonder bestemming
BOEK    AZART * DE BLAUWE SCHUIT

Een keukentafel/fotokunstboek van anderhalve kilo
met evenveel illustraties als er dagen in het jaar zijn.
Het scheepsjournaal van 33 jaar Azart dat verhaalt
waarom en hoe schipper August een schip verkreeg
en waarom en hoe dat schip in Ecuador strandde.
Beperkte editie (250), harde kaft, liggend A4, 288 blz.
€30. De opbrengst helpt de groep "Humor y Vida"
met de dreiging van kapseizen door aardbeving.
Bij Boekhandel Pampus v Eesterenlaan 17 A'dam
of info: az@azart.org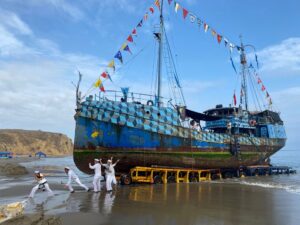 Sept 12, 2021   The Beaching of the Ship


00°57'226" S, 80°48'376" W



I's a miracle that the centenary ship Azart has sailed for more then thirty years despite countless dangers.
It's a miracle she ends on a South American beach like a contemporary Temple of Folly.
The miracle is that the city of Manta has cleared a spot for the ship on the beach of a fisherman's hamlet.
The miracle is that the energetic theater group "Humor y Vida" embraces this project.
With the 220 person tribune and a professional beamer, it became the local cultural centre,
a neighbourhood cinema, a village theatre, a youth center, a museum and a top turist attraction.
With 10 cabins it's an artist residence that attracts, like a magnet, artists from the entire South American continent.
         
The Amsterdam "Azart Square" is not named after a dead admiral but its
history is an actual story, told by Ecuadorian artists on "Playa Azart"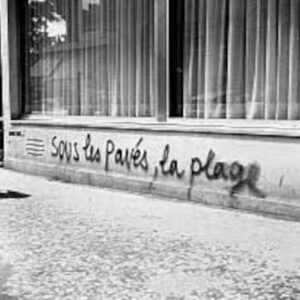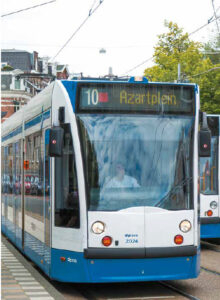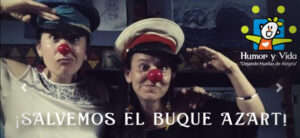 MORE AZART BOOKS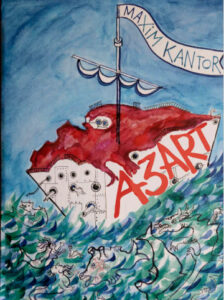 "Azart" ! Een filosofische roman over de teloorgang – en de toekomst – van Europa,
verpakt als kluchtige avonturenverhaal met trekjes van een detective.
Geschreven en geïllustreerd door Maxim Kantor en uit het Russisch vertaald door Lena Hemmink. 
ISBN 9789464028768   248 Pagina's   19×26 cm   1200 gr.   25.00 €   Bestellen

"Azart – The Ship of Fools", a colourful photo-artbook that honours the millenary history of The Ship of Fools,
the centenary fishing vessel and the thirty years of an erratic theatre company.
ISBN 9789090325613   248 Pagina's   16.7×24.5 cm  15.00 €   To buy