THE MAGNUM OPUS – AN ENDLESS FESTIVE PAGEANT AROUND THE GLOBE IN PRAISE OF FOLLY


Saturday, January 12, 2019 Azart
arrived at Taganga, Santa Marta, Colombia

See:
Activities 2018
Best Photos 2017
111 Photos Itinerant Theater 1986-2016
Join the Ship of Fools
to the Other Side of the World
Azart – The Ship of Fools is an independent theater group
sailing on a one way voyage to the Southern Hemisphere
– to cross the Australian desert on wheels
as the apotheosis of the millenial history of The Ship of Fools.
Their Journey is an Eternal Festive Pilgrimage in Praise of Folly ..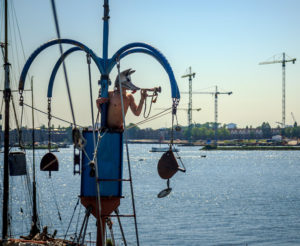 The crew presents in many a harbor a Festival of Fools
as a community project and international artist residence.
We believe humor connects and transcends our differences.
We celebrate life and the joy of living through theater, art and poetry.
Join the Fools, by taking part as as artist and fellow traveler.
Join the Fools by sharing our virtual logbook about the adventures.