AZART FOUNDATION
A NEW NAME: AZART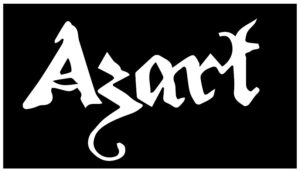 To find a ship's name with Russian flavour that would be understandable in the mayor European languages we took the Russian dictionary starting from page one, as words beginning with an "a" never are of Russian origin. Already on page two, in between the words "az" (the letter "a") and "azbuka" (the alphabet) appeared the word "azart", translated as "fire, passion".
Bingo! A Passion for Art from A to Z! It took some years of haphazardous sailing before gradually discovering the fascinating, millenary history of the word – and game – Azart.
On Sept 30th 1988 AZART foundationwas founded with literary the same purpose as CIRC .
The Amsterdam Office of Art and International Cultural Exchange