460 Sea Miles Paid
From Total 8611 Sea Miles.
Expected Time of Arrival in Recife:
July 1 2018 Recife
377 Days To Go
AMSTERDAM RECIFE
8611 SEA MILES

The ship sails 7.2 sea miles an hour
2.44 € = each Sea Mile
Donate 1€ or more.
No Reward
Donate 3€  = 1 Sea Mile against the wind, in case of bad weather.
A Big Foolish Blow Kiss
Donate 11€ = 4.5 Sea Miles
Come and get your free Fools Punch
on theatre nights during the Festival of Fools.
Donate 54€ = 22 Sea Miles
Come to the spectacle this summer, 13-23 July!
Donate 111€ = 47 Sea Miles
Fool's Handmade Post Message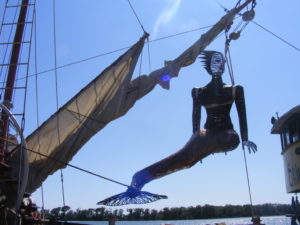 EXTRA EXTRA
Donate 277 € = 111 Sea Miles
Join in the exclusive Farewell Fool's Party
in the Faralda Crane, NDSM, on July 8
For only 11 persons.
Donate 542€ = 222 Sea Miles.
Spend 22 hours on board in Amsterdam for 2 persons
in the Princess Suite on the Champagne Deck
with bubbles and foolish service.
(Until the first of August, Maximum 11 times).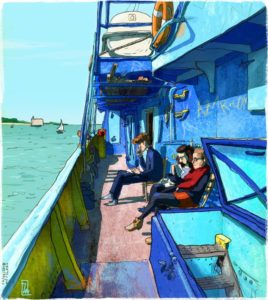 Donate 811 € = 333 Sea Miles
Enjoy a private performance by thé Dutch Amy Winehouse,
impersonator, crew member Merante Tamar van Amersfoort.
For only two occasions.

Donate 2711 € = 1111 Sea Miles
Join ship and crew for 11 days anywhere along the route.
Enjoy your foolish time free as a bird.
For only two occasions..
Travel to and from the ship not included.
If you do not use internet banking or do not want to pay through the website,
you are welcome to make your contribution via a bank transfer.
Then resubmit your contribution:
TRIODOS IBAN No: NL 25 TRIO 0338 6014 65
Cultural Foundation "Azart"
"Buy A SMile"